Extract: www.rte.ie –  Sunday, 19 Jul 2020 10:54
By
Gill Stedman – Full article here 
As the case for a lot of businesses in Ireland, the SME industry has been hit very hard with the Covid-19 pandemic. The industry needs support from the Government. The article below details what is needed from the Government in this weeks stimulus package.

Over the past few weeks, businesses and representative groups have been lobbying for supports, with the hope that their measures will be included in the final document.

Restaurants

"On 15 March we closed our doors because there were no customers coming in. The confidence had fallen out of the market," explained Mike Ryan, co-owner of Cornstore and Coqbull restaurants in Cork.

Mr Ryan called for the Temporary Wage Subsidy Scheme (TWSS) to remain in place until the first quarter of 2021, or for as long as social distancing needs to continue.

"We have retained as many staff members as we can by availing of the Wage Subsidy Scheme. I'm not sure we would be able to keep the restaurants open if that support wasn't in place," he said.

He also said it is crucial that the Government reduces the VAT rate for the sector, which currently stands at 13.5%.

"9% is a good resting rate for the VAT because it falls in line with the majority of European countries and that makes our pricing structure competitive, but an incentive would be to drop the VAT rate to either 0% or 5% initially and then gradually get it back up to 9% where it should permanently stay," he said.

The Restaurants Association of Ireland reiterated that call for the immediate reduction of the tourism and hospitality VAT rate in Ireland to 5% and it wants to see an inclusion of alcohol sales in the 5% rate.

It has also called for grants and the continuation of the TWSS to be included in the July stimulus package.

Pubs

The Vintners Federation of Ireland, the Licensed Vintners' Association and Drinks Ireland also called for the temporary reduction in the hospitality VAT rate, and for it to apply to alcohol sales in pubs and bars, until 31 December.

The group said an amended European Commission directive makes it possible to extend and apply a lower VAT rate on on-trade alcohol in Ireland.

It said such a measure would be in line with other EU countries, such as Austria and Cyprus which are using temporary reductions in VAT to provide immediate support to their drinks, hospitality and tourism sectors.

Conference Organisers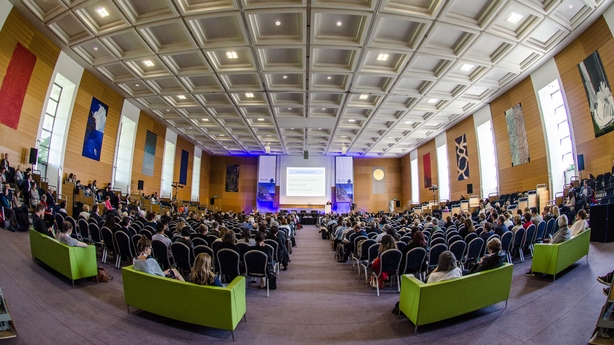 The association that represents conference organisers has said it is concerned that the sector has been forgotten during discussions on the stimulus plan.
The Association of Irish Professional Conference Organisers (AIPCO) represents ten companies which organise international conferences in Ireland, and which between them employ 230 event professionals.
One such company is Abbey Conference & Events.
CEO Marina Finn said like all other companies in the sector their business has been severely impacted.
"In the short term an extension of the TWSS will enable us to maintain our teams to not only service deferred business but to win new business for Ireland.
"Additionally, if a VAT exemption scheme can be brought in for our sector, it offers Ireland the possibility of competing effectively with competitor destinations. This can only lead to increased employment in the wider tourism sector," she said.
AIPCO is calling for a number of measures to be included in the July stimulus, including an increase in resources to Fáilte Ireland for the business tourism sector, an extension of the TWSS until 31 May 2021, a resilience and hardship grant scheme, a general reduction in the hospitality VAT rate and the application of a 0% VAT rate for business tourism when a local professional conference organiser is used.
Tourism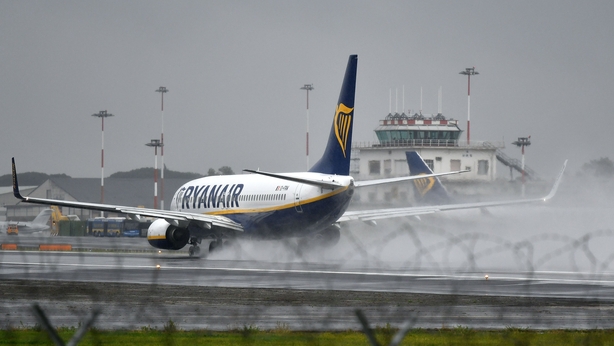 The Irish Tourism Industry Confederation has said that Covid-19 will devastate Ireland's tourism and hospitality industry, unless the Government steps in to support the sector.
ITIC has called for an immediate €1.5 billion package of grants and liquidity measures, as well as the extension of the TWSS.
ITIC CEO Eoghan O'Mara Walsh said that without the right support the future was frightening for the tourism industry.
"The statistics are stark at the moment with hotels, airlines, tour operators, attractions and many other businesses facing a hugely uncertain future. Tourism is unique in that it can provide jobs and regional economic balance quickly given the right enabling factors and policies. The industry has seen a shattering 80% fall in business this year," he said.
ITIC recently published a Tourism Industry Revival Plan which pointed to a recovery to 2019 levels within four years if the 45 policy recommendations within the plan are implemented by the Government.
ITIC's plan includes a call for a new VAT rate of 5% for tourism services, an increase in overseas marketing budgets, a halving of employer PRSI rates, and a creative use of state aid rules to support airports and carriers into the country.
SMEs
Government supports to date have not been appropriately designed to work for small businesses, according to the representative group SME Recovery.
At the start of the month, Chairman John Moran wrote a letter to Tánaiste and Minister for Enterprise Leo Varadkar to express concern about the impact the pandemic has had on small and medium sized businesses.
Mr Moran said SMEs need a bailout of €15bn including an immediate injection of large-scale liquidity support worth €6bn to survive.
He also called for the existing schemes to be restructured as grant aid instead of debt, which he said the firms are afraid to take on.
"The very low take-up of current schemes, €100 million of the €6.5 billion available as of June 2020, demonstrates that these schemes are not fit for purpose and the underlying funding should be re-allocated to the measures outlined in our plan," he said.
According to SME Recovery, 85% of businesses closed to some degree during the pandemic, of which 34% shut completely during lockdown.
Jean McCabe, Managing Director of fashion retailer Willow Boutique, and Deputy Chair of Retail Excellence Ireland, said the supports available do little to relieve businesses of the debt built up during closure.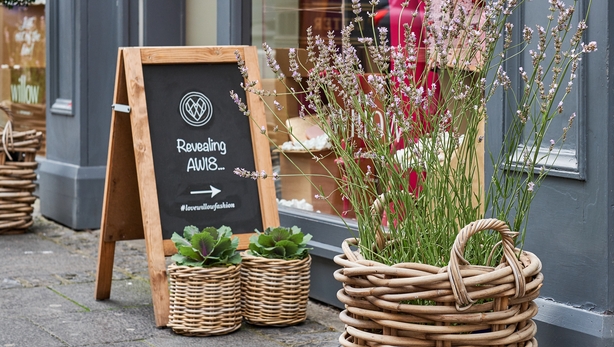 "The measures announced so far have not been robust enough to instil confidence. We need bold, robust supports administered quickly and effectively. There is only one chance to get the July stimulus right and we need the Government to ensure that they don't underestimate what is required to save our sector and the economy," she said.
To ensure the survival of small businesses in towns and villages across the country, Ms McCabe said she is calling for a number of measures to be introduced.
"The idea that small businesses would incur debt to help get them back on their feet is not an option. More grant aid and liquidity needs to be made available in a simple and timely fashion. The current system of loan application through the Strategic Banking Corporation of Ireland is not working and is not designed for small businesses," she said.
Chambers Ireland
Chambers Ireland has made a number of recommendations to Government on the measures that it said will be needed to protect jobs, prevent businesses from failing, and support the recovery.
Representing 40 chambers and more than 8,000 businesses, Chambers Ireland is calling on the Government to use all resources available to reboot the economy.
Chief Executive Ian Talbot welcomed the supports that are in place at the moment, but said it is vital that they are continued for vulnerable sectors.
"The actions Government takes in the coming weeks will determine how many jobs we save and how many businesses will survive the coming months," he said.
Ahead of the publication of the July Stimulus, Chambers Ireland outlined a number of measures it hopes to see included in the plan.
It called for the extension and reform of the TWSS for vulnerable sectors, which would include allowing vulnerable sectors, many of whom are seasonal, to hire new staff under the TWSS.
It also wants to see a 12-month waiver of commercial rates for impacted businesses, with an accessible mechanism, and commitment to ensure that local authorities receive additional central funding to make up for the short-fall.
In addition to this, Chambers Ireland called for a new expansive model for grant aid so businesses can tackle the mounting costs of debt and outstanding invoices.
It said the introduction of the "restart grant" was a welcome first step in supporting business to reopen, but said it did not go far enough.
Without a significant intervention from the State, the debt burden will become insurmountable for many, with closures and job losses inevitably following.
ISME
ISME has said it is looking for a major expansion in restart grants in the July stimulus plan.
The body which represents Irish SMEs, has said the grants have been the most successful Covid-19 support provided to small businesses, of which approximately €110m of approvals have already been made.
However, it said the grant is currently only available to businesses that pay rates, and to a maximum of €10,000.
In the July stimulus plan, ISME said it would expect to see grants decoupled from rates, increased in size, and dispensed more quickly by the local authorities.
CEO Neil McDonnell said that small businesses do not want to borrow at the moment, but where they must, loan rates need to be below 2%.
"The first year will need to be free of repayments and the State must guarantee up to 100% of the loan and repayment periods must extend well beyond three years," he said.
Mr McDonnell also said they would expect to see an extension of the TWSS.
"Every worker who loses a job because of Covid-19 costs the State €10,556 per year in social welfare, not forgetting the knock-on loss of tax, PRSI and USC lost," he added.
Ibec
The employer's body has devised extensive proposals over recent months aimed at kick-starting and sustaining the recovery through the various phases.
Among the measures it is seeking from the July stimulus plan is an extension of the rates exemption for impacted companies to six months, with a further six month deferral after that, and possible additional extensions for firms in the worst hit sectors.
Significant improvements to the Restart Grant are needed, it claims, with the fund increasing to over €1 billion, including a flat rate payment of €15,000 per company.
It is also calling for a more permanent version of the TWSS, starting at the end of the year.
The body also wants Revenue to adopt a very flexible approach with long-term debtors under the scheme being established by the Government to allow companies to warehouse their tax liabilities.
It also says an export credit insurance scheme is badly needed, while on the infrastructure side it wants shovel-ready projects to proceed.
Measures to target youth unemployment are also being sought by the organisation.
But the employers' group says speed and ease of access to the supports will be key to the effectiveness and take-up.
Indeed, there's little doubt, for many hundreds of businesses, time is of the essence.
Comment: For the last 2 months The Business Troubleshooters have been actively involved in SME Recovery and have been lobbying local Government in order to push for a strong stimulus package from the Goverment. We hope this week the SME industry in Ireland will receive just that. Once the package is announced we will provide details here on our website and our Linkedin page.